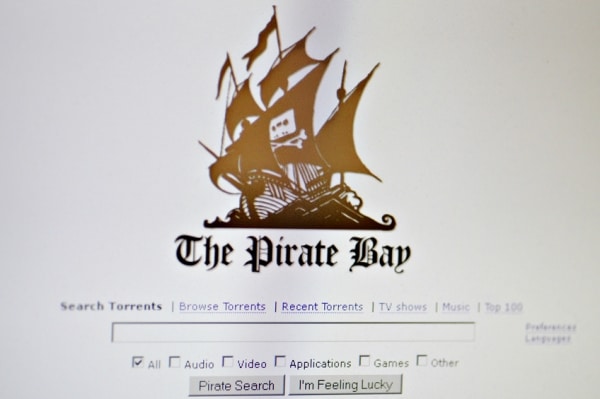 Si on devait comparer les sites de torrent à des vins, alors on peut dire que 2016 a été le pire cru de toute l'histoire.
La fermeture de Kickass Torrents a frappé un grand coup dans la scène du piratage.
Torrentz l'a suivi dans sa chute et on a vu de nombreuses arrestations.
Zone Téléchargement a également disparu en France, mais il est revenu en meilleure forme que jamais.
Le piratage est une hydre et chaque tête coupée fait repousser 2 têtes de plus. Quand on voit ces fermetures successives, alors on se dit qu'il n'y a plus beaucoup de sites de torrent 2017, mais en fait, on a encore l'embarras du choix. On vous propose une liste des meilleurs sites de torrent 2017.
Avertissement : Télécharger du contenu violant sous droit d'auteur est totalement illégal. On vous recommande de réfléchir à 2 fois avant d'aller sur un site de Torrent.
Et les sites de Torrent peuvent également vous infecter avec des Malwares via leurs publicités. De ce fait, on vous recommande fortement d'utiliser un VPN tel que Cyberghost,VyprVPN  ou NordVPN avant d'aller sur ces plateformes.
1. The Pirate Bay
The Pirate Bay est un site increvable malgré de nombreuses poursuites, fermetures et blocages par les FAI de différents pays.
Il est tellement persécuté que cela en devient une banalité et pourtant, il est toujours là. The Pirate Bay reste une référence dans les sites de torrent 2017 et il propose des millions de torrent chaque jour. Mais on trouve du meilleur comme du pire et il faut bien chercher pour trouver son bonheur.
2. RarBG
RarBG a commencé comme un simple tracker en 2008 et aujourd'hui, c'est l'un des meilleurs sites de torrent 2017 en ayant plus de 30 000 visiteurs par jour.
RarBG est surtout connu pour sa convivialité pour les novices et une communauté dynamique qui modère très bien les torrents.
Si vous cherchez un contenu que vous ne trouvez pas dans les offres légales, alors il y a de bonnes choses de le dénicher sur RarBG.
RarBG également rencontré des problèmes avec les autorités et de nombreux pays tels que l'Inde, le Portugal, le Royame-Uni ou l'Arabie Saoudite bloquent le site. Mais un VPN suffit pour contourner le blocage dans la plupart des cas.
3. YTS.ag
YTS.ag est un autre tracker à la manière de Pirate Bay, mais il se spécialise dans les films. On trouve des films en haute définition, mais également en 3D.
L'interface d'utilisation est très intuitive, mais on apprécie surtout la qualité des films disponibles. Par exemple, si vous avez une mauvaise connexion, alors vous pouvez choisir une définition plus faible et c'est l'un des rares sites de torrent 2017 à proposer cette option.
4. ExtraTorrent
ExtraTorrent a surtout bénéficié de la fermeture de Kickass Torrent pour devenir le second site le plus visité après Pirate Bay.
ExtraTorrent existe depuis un bon bout de temps, mais son interface est moins intuitive. On doit passer par plusieurs étapes avant de pouvoir télécharger un torrent et on a aussi pas mal de publicités qui inondent le site.
Sur ExtraTorrent, on peut trouver des livres, de la musique, des films et des mangas. Le site est un excellent choix si vous ne trouvez pas ce que vous cherchez sur Pirate Bay.
5. BitSnoop
BitSnoop est méconnu du grand public, mais on peut le considérer comme le Google du Torrent. L'interface est similaire au moteur de recherche de Google.
Vous tapez une requête et BitSnoop va chercher simultanément sur 360 sites de torrent. Ainsi, BitSnoop prétend qu'il va analyser plus de 30 pétaoctets de torrent.
Un autre avantage de BitSnoop est qu'il va supprimer automatiquement les résultats pointant vers les Torrents dupliqués ou de mauvaise qualité. Si vous ne connaissez pas les meilleurs sites de torrent 2017, alors BitSnoop est un bon point de départ.
En conclusion
L'année 2016 a été catastrophique pour les grands sites de torrent et on peut penser que la tendance va continuer en 2017 avec une agressivité accrue des Majors et des gouvernements.
Toutefois, l'histoire a montré que les sites de torrent arriveront toujours à sortir la tête hors de l'eau malgré le fait qu'on les bombarde avec l'artillerie lourde depuis des années.